Just having some fun..
This came to me on a whim.. I'm like yeah, let's do this (talking to myself)..
I sketched it once and painted a prototype version in with which I worked out a few kinks. The second try was fun.. I felt more confident and was able to maintain a cleaner and simpler level of execution.. I mean like, I didn't over-paint it (which I tend to do)!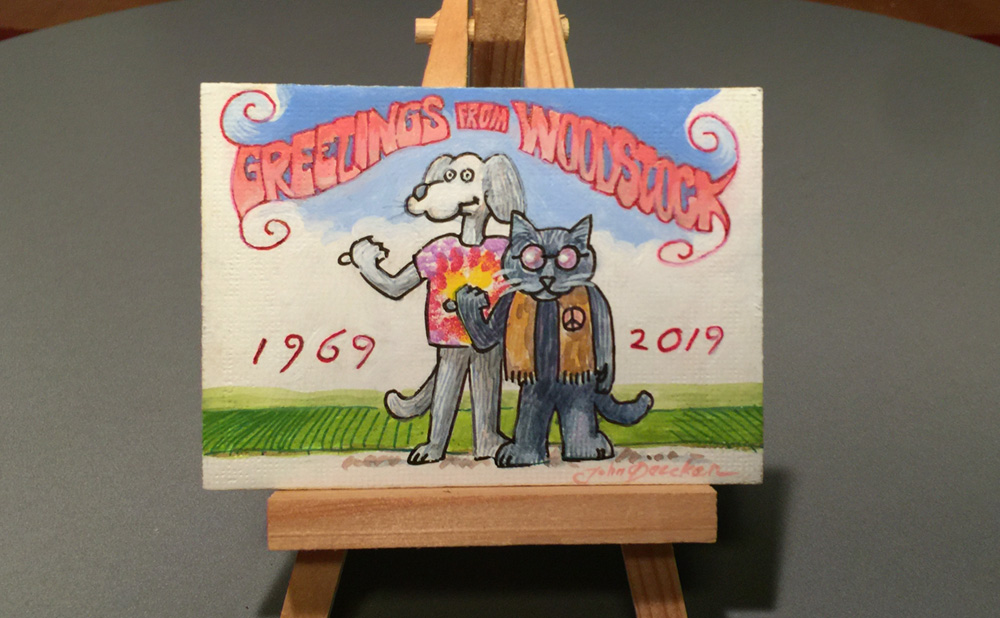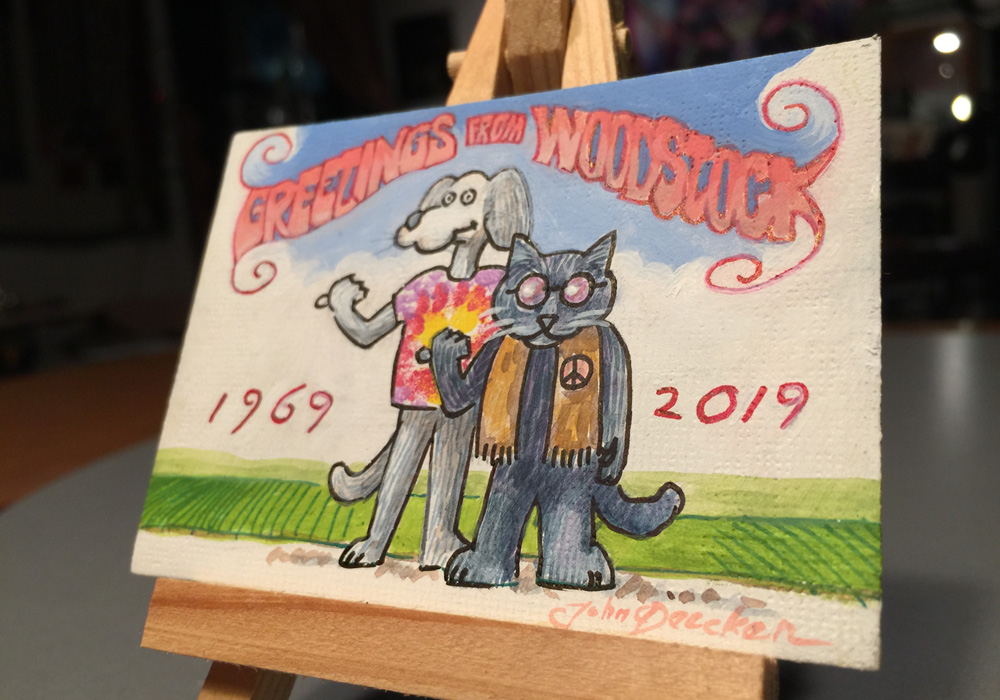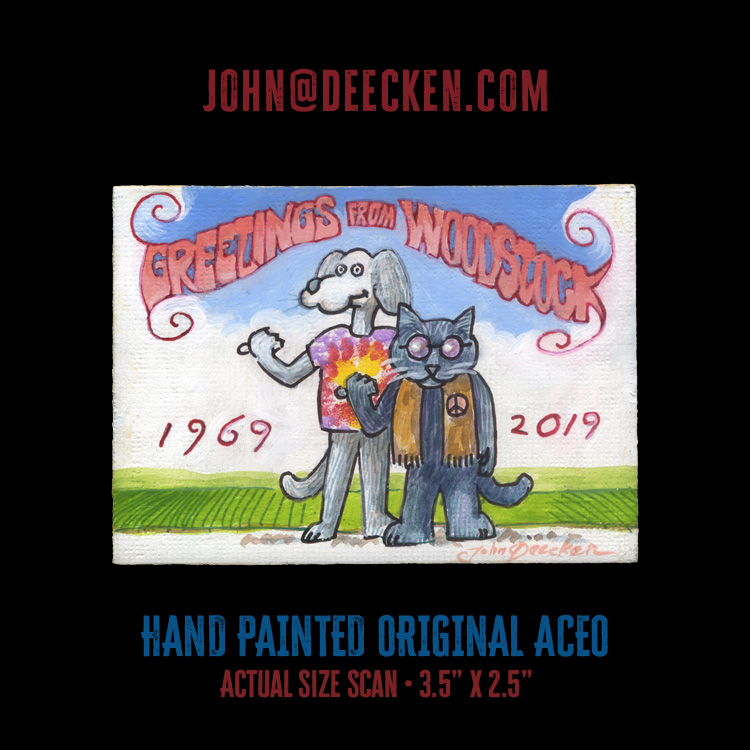 Cats and Dogs… living together! Those FrEaKs!

Happy 50th Anniversary to The Woodstock Nation!