Late yesterday afternoon, I set up a simple still life in front of the big window for myself to paint as the Sunlight was beaming in just right.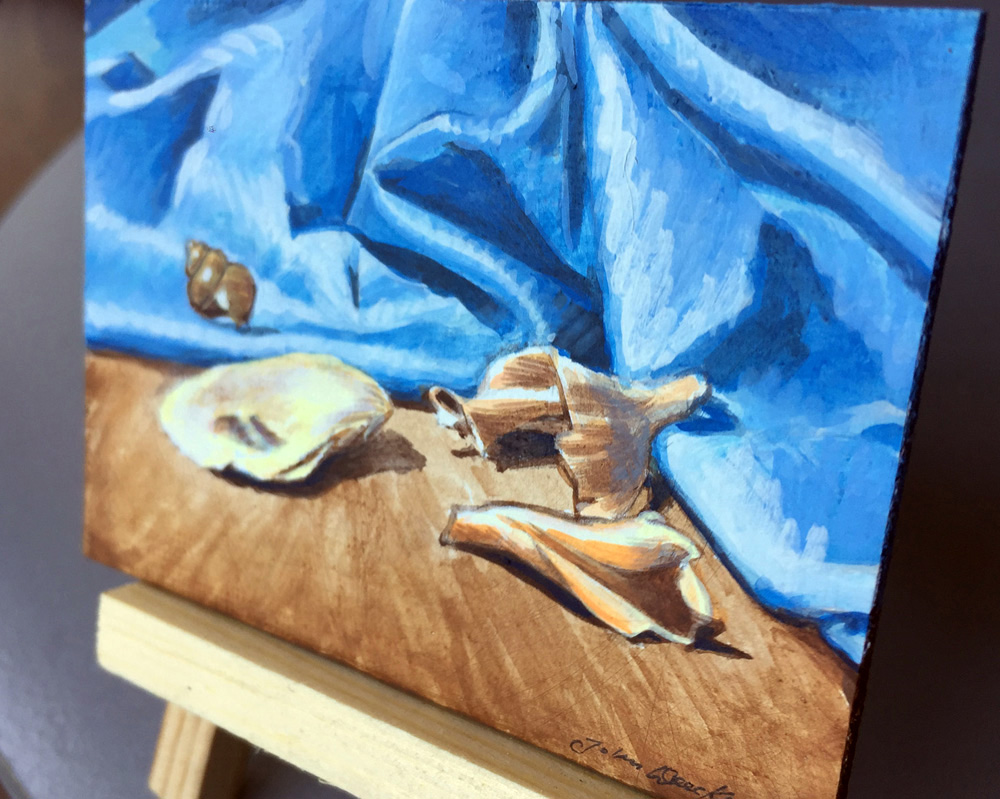 This size is called ACEO (Art Card Originals and Editions) and measures 3.5″ x 2.5″.. about the size of a Trading Card. I used acrylic paint on a canvas-textured board surface.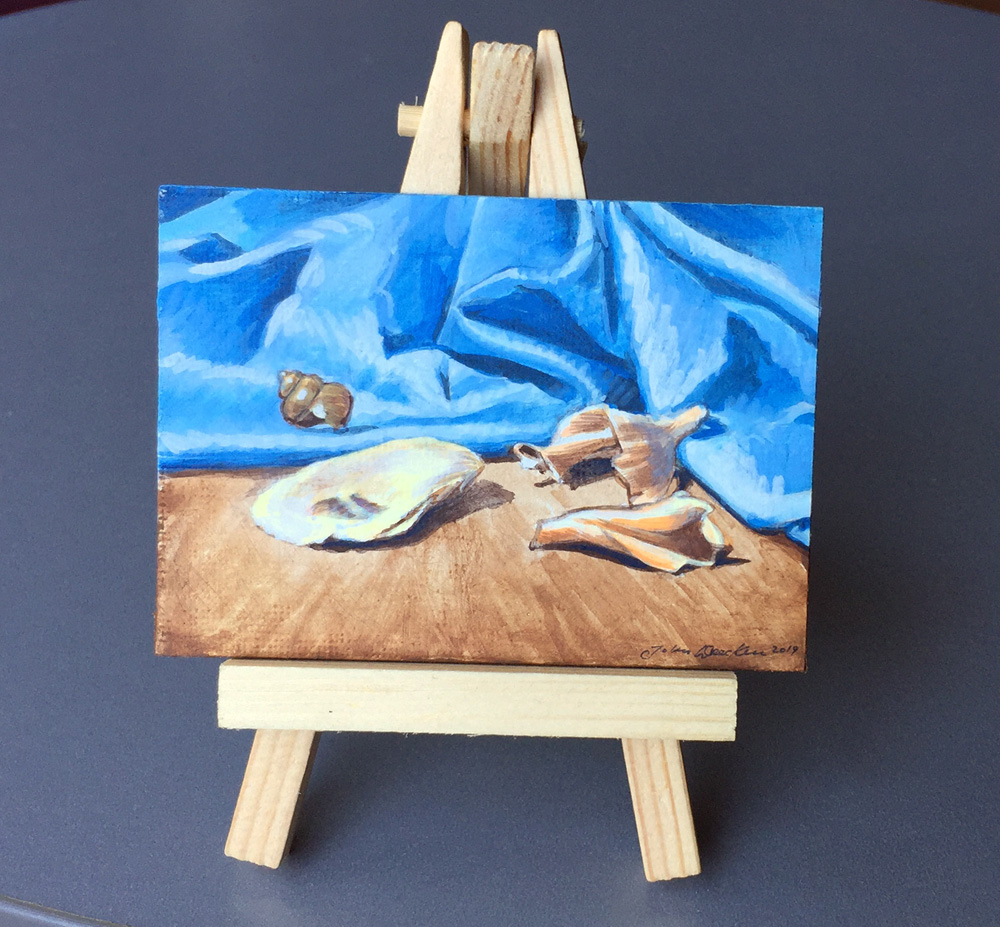 Below is the actual scene itself along with the finished painting. The shells and satin were moved a bit since their pose..