Here's my initial thumbnail sketch..
The finished painting on ultra-smooth photo paper… ACEO size (3.5″ x 2.5″)
The original is available for purchase here.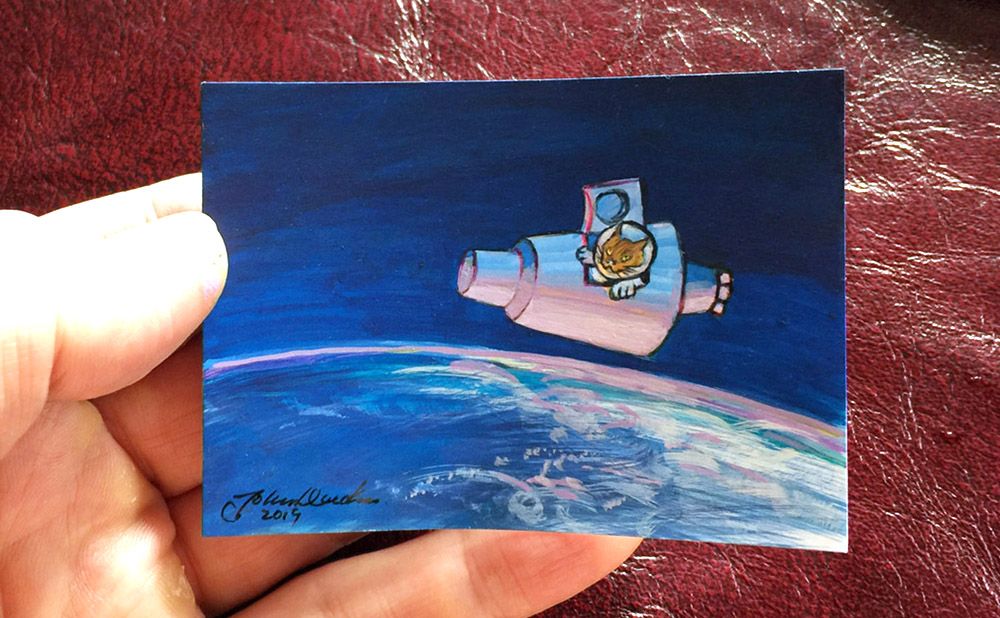 One of the "Original Seven" felines to be selected for the project is pictured here considering whether it's wise to leave the space capsule and attempt the first feline space walk. At least he's got his paws out and that's probably good enough to score a ticker-tape parade once he's back on the ground.
Part of my History of Feline Aviation Series!