❤ ACEO Card ❤
Just painted this June 22, 2019.. acrylic on 2.5″ x 3.5″ canvas board. You can buy it on Ebay this week.. just click the image.
This is a mini version of an old Milanese painting from the 1490s possibly by Da Vinci. Also known as La belle ferronniére (daughter or wife of an ironmonger).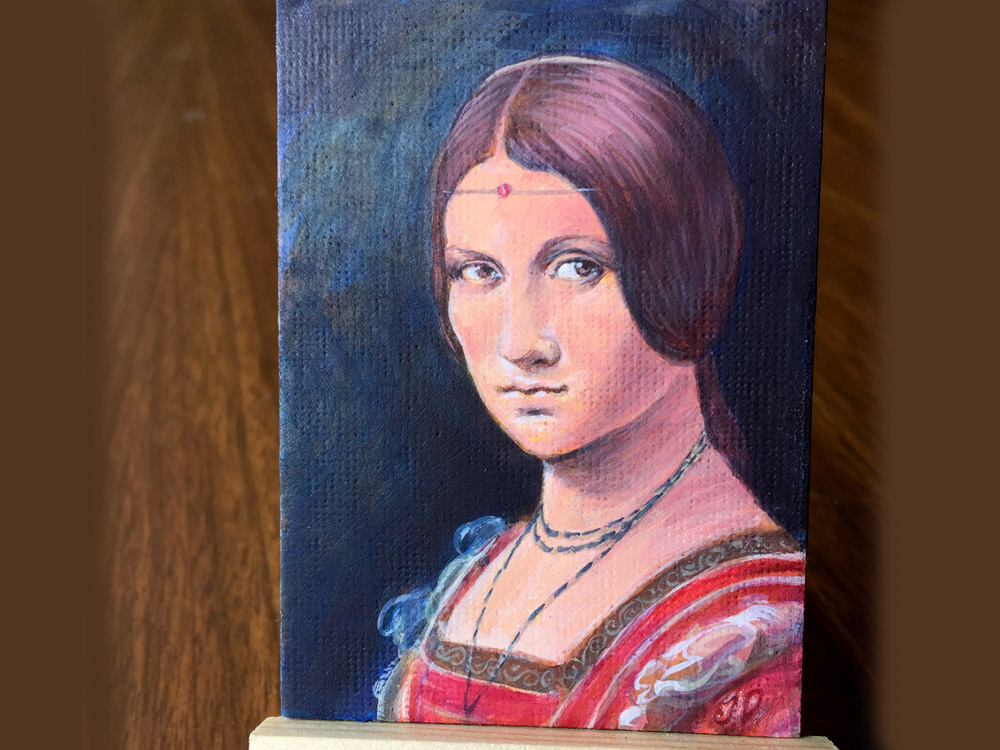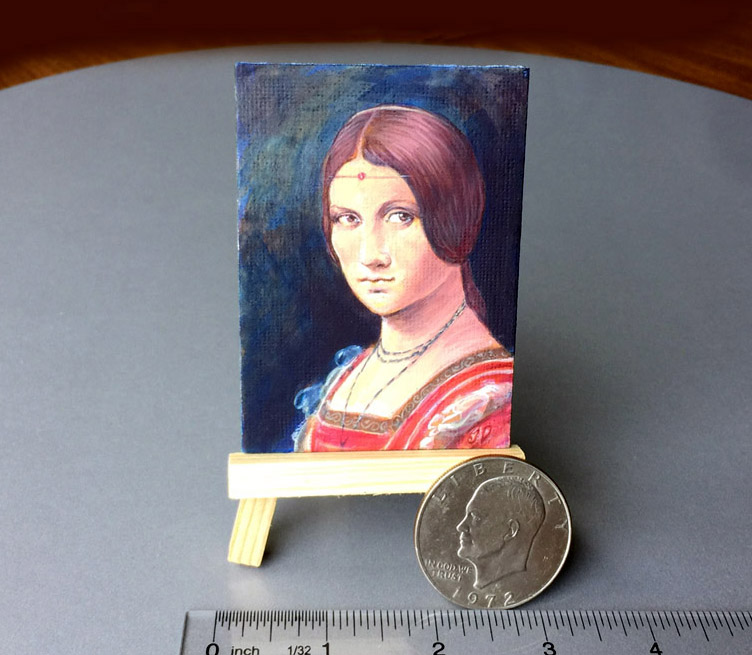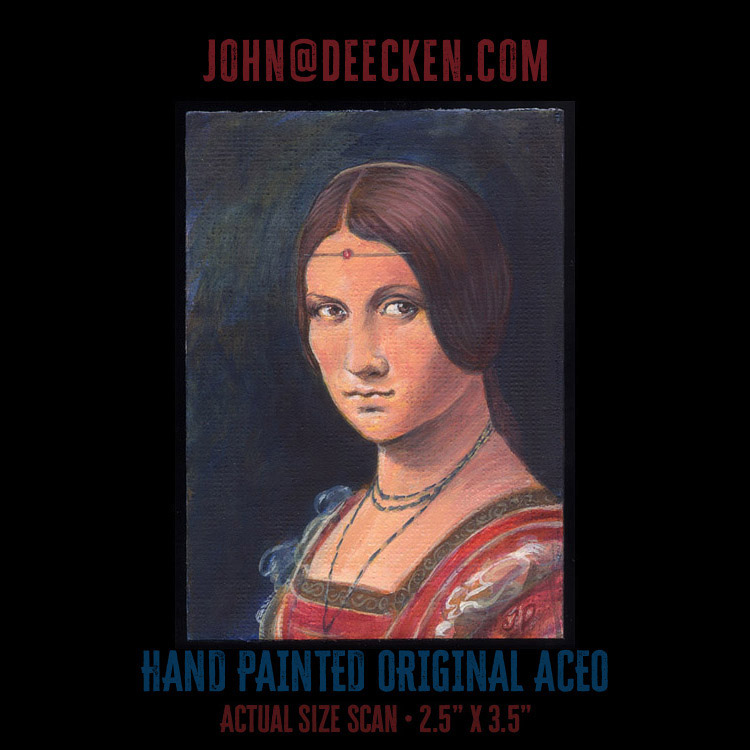 This was my second attempt at this.. yesterday I did a version that I thought was ok.. but this came out way better.
After looking closely at many of the female faces that da Vinci painted, I personally feel that this is not his work. Scholars haven't conclusively established who the artist was, so I'm just weighing in.